Amazon y Netflix pelean por la nueva película de Pedro Pascal con Chris Hemsworth: Una historia de crímenes al estilo
El filme es una adaptación de la novela escrita por Don Winslow.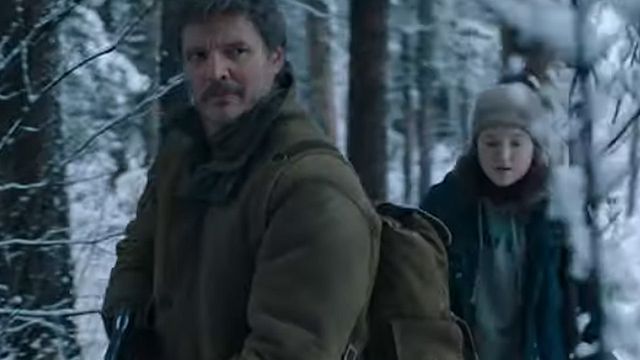 Pedro Pascal es uno de los actores del momento. Lo mismo ocurre con Chris Hemsworth. Así que, cuando los dos están relacionados con un proyecto cinematográfico, las compañías se pelean por él. 
Amazon y Netflix están en plena batalla por hacerse con Crime 101, una película basada en la novela de Don Winslow del mismo nombre. Bart Layton también está vinculado al proyecto como director. Según informa Deadline, la compañía de Jeff Bezos es la que parece tener ventaja. 
Los actores y el director no han firmado ningún contrato, por lo que sus fichajes no son todavía oficiales. No obstante, Pascal y Hemsworth mostraron interés en el filme antes de que comenzara la huelga de actores en Hollywood.
La película de ciencia ficción con Pedro Pascal que se ha convertido en una de las más vistas de Netflix: Su secuela está confirmada
Crime 101 es una historia de crímenes al estilo Heat, el filme de acción de Michael Mann. La historia sigue a unos ladrones de joyas de alto nivel que están consiguiendo poder en la costa del Pacífico y la policía ha vinculado los crímenes con los carteles colombianos. No obstante, el detective Lou Lubesnick está centrado en un delincuente: un ladrón que busca dar un gran golpe.
Pascal ha sido uno de los protagonistas del año con el estreno de The Last of Us, la ficción de HBO Max que adapta los videojuegos de Naughty Dog. También la temporada 3 de The Mandalorian. Hemsworth, por otro lado, volvió a dar vida al dios del trueno en Thor: Love and Thunder, la cuarta entrega de la saga sobre el superhéroe del Universo Cinematográfico de Marvel. Layton, por otro lado, ha dirigido la película American Animals.
Aunque Amazon se haga con el proyecto, habrá que esperar a que la huelga de actores termine para que el proyecto pueda hacerse realidad. 
Si quieres estar al día y recibir los estrenos en tu email, apúntate a la Newsletter de SensaCine31 de agosto de 2022