Antes de
Y acaba de estrenarse en Crunchyroll.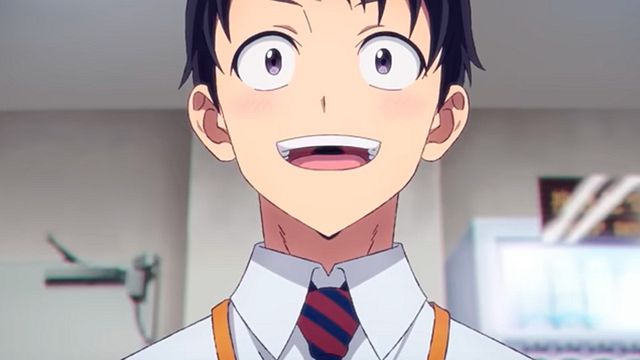 Antes de que se estrene la serie de acción real de One Piece en Netflix, llega antes a la plataforma de streaming otra adaptación cinematográfica de uno de los mejores animes del año y eso que acaba de estrenarse en Crunchyroll.
One Piece se estrena el próximo 31 de agosto y el fandom del manga de Eiichiro Oda está con las expectativas muy altas para que no les decepcione en nada. Aún más sabiendo que el mismo mangaka ha estado tras el desarrollo de la serie para que la adaptación americana no se desvíe mucho contando en el manga.
Pero antes, Netflix estrena el 3 de agosto la película de acción real Zom 100: Cien cosas que quiero hacer antes de convertirme en zombi. La adaptación a anime del manga de Hario Aso, Zom 100: Bucket List of the Dead, se estrenó el pasado 9 de julio rodeada de muy buenas críticas.
La serie adopta un enfoque interesante del género zombi. En series como The Walking Dead, la vida en el apocalipsis zombi está destinada a que los protagonistas sean crueles y recurran normalmente a la violencia. Pero para el protagonista de este anime, la caída de la humanidad es lo mejor que le ha pasado en la vida.
La historia gira en torno a Akira, un hombre que se encuentra completamente explotado en su trabajo en una empresa de publicidad. Trabaja hasta el agotamiento total y en realidad sólo desea la muerte para no tener que volver a la oficina al día siguiente.
Pero un día se levanta con un apocalipsis zombi asolando la Tierra y Akira solo puede pensar en una cosa: Ya no tiene que ir a trabajar y es libre. Desafortunadamente, se da cuenta de que sus días están contados y, tarde o temprano, un zombi lo morderá o se lo comerá. Entonces Akira hace una lista de 100 cosas que quiere hacer antes de morir.
El anime consta de una temporada de 12 episodios cuyo piloto es considerado como uno de los mejores de los últimos años. La serie la puedes ver en Crunchyroll España y la película llegará a Netflix el próximo 3 de agosto.