Hemos descubierto cómo sería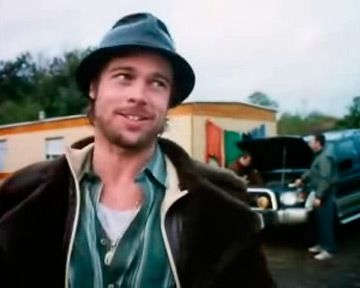 En 1983, un chaval sin futuro de Hatfield, un pueblo de Hertfordshire, en Inglaterra, fue expulsado del colegio. Él dijo que era por tontear con la droga, pero su padre afirma que fue por molestar en clase y andar ligando con chicas. Guy Ritchie tenía quince años y fue pululando de aquí para allá hasta que pudo abrirse paso en la industria audiovisual con anuncios, videoclips y su primer corto, The hard case, en 1995. Hoy rueda una película al año y es uno de los directores más cotizados de Hollywood. Nada mal para alguien que expulsaron del colegio.
El señor de los anillos: la comunidad de los cerdos y diamantes
Mientras tanto, en Nueva Zelanda, otro joven de 16 años llamado Peter Robert Jackson dejaba el colegio para trabajar en un periódico y ganar dinero hasta poder comprarse una cámara de 16 mm con la que rodó casi sin presupuesto una obra maestra del gore más loco llamada Mal Gusto. Todos sabemos lo que pasó después, en una carrera de lo más inusual: en 1992 estaba estrenando Braindead, tu madre se ha comido a mi perro y, de alguna manera, cinco años después estaba firmando rodar la trilogía de El señor de los anillos.
Pero, ¿qué hubiera pasado en un mundo alternativo en el que las vidas de ambos directores hubieran ido por lugares totalmente diferentes? ¿Y si Guy Ritchie hubiera decidido no hacer Snatch y en su lugar hubiera ganado los derechos de la obra de JRR Tolkien? Pues la inteligencia artificial nos da el resultado. Y hay que decir que, aunque nuestra imaginación siempre será más poderosa que ninguna máquina, esta vez más o menos ha conseguido estar a la altura, dentro de lo extraño que es todo.
Por cierto, Peter Jackson parece haber puesto en pausa su carrera como director tras la trilogía de El Hobbit, más dedicado a los documentales (suyo es The Beatles: Get Back) y la producción. Por su parte, Guy Ritchie no puede parar: ha estrenado dos películas este año y ya prepara The Ministry of Ungentlemanly Warfare para el año que viene. Pues claro que sí: hay que facturar, Guy.