Muere a los 66 años Ron Cephas Jones, actor de
Muere a los 66 años Ron Cephas Jones, actor de 'This Is Us': "Era lo mejor de lo mejor"

"En esta vida hay que ver de todo". Esta es la filosofía de Custodio Guerrero. Desgrana teorías, intenta estar atento a un posible nuevo éxito seriéfilo, es fan del anime y Pedro Pascal le llamó Custavio.
El intérprete ha trabajado en otras series como 'Mr. Robot' o 'The Get Down'.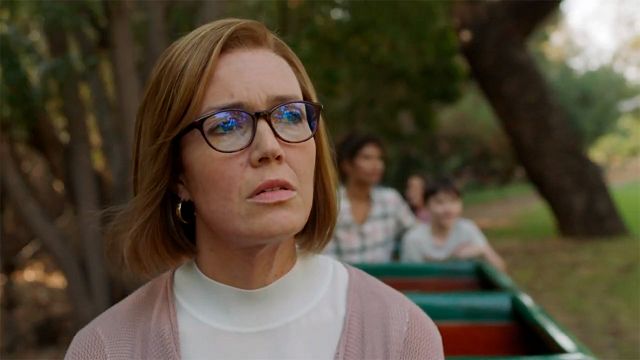 Ron Cephas Jones, conocido principalmente por dar vida a William Hill en This is Us, ha muerto a los 66 años debido a un problema pulmonar que padecía durante mucho tiempo, según ha confirmado People.
Jones apareció en las seis temporadas que duró la serie de NBC, la misma con la que ganó dos premios Emmy como mejor actor invitado en 2018 y 2020 dando vida al padre biológico de Randall Pearson (Sterling K. Brown). This is Us se emitió desde 2016 hasta 2022 y sigue a los trillizos Pearson: Randall, Kate (Chrissy Metz) y Kevin (Justin Hartley) y a sus padres Rebecca (Mandy Moore) y Jack (Milo Ventimiglia).
Su creador, Dan Fogelman, ha querido hacerse eco de esta triste noticia en su cuenta oficial de Twitter para elogiar el trabajo del actor fallecido:
Una gran pérdida. Ron fue lo mejor de lo mejor: En la pantalla, en el escenario y en la vida real. El mejor con el que pasar el rato y reír. Y, dios mío, qué actor. Creo que nunca cambié una sola toma suya en un corte porque todo lo que hizo fue perfecto
Por otro lado, Sterling K. Brown ha querido rendir homenaje dedicándole unas palabras en su cuenta oficial de Instagram:
Una de las personas más maravillosas que el mundo haya visto ya no está con nosotros. El mundo es un poco menos brillante. Hermano, te queremos. Y se te echará de menos. Haz que se rían en la siguiente fase de la existencia y te veré cuando llegue allí
Además de This is Us, Jones también ha participado en otras series como Better Things, Ley y Orden: Crimen organizado, La historia de Lisey, Buscando a Alaska, Luke Cage o The Get Down. Pero también ha tenido una gran carrera en el cine con películas como Across the Universe, Half Nelson, Yo soy Dolemite o Paid in Full.
Compartir esta noticia